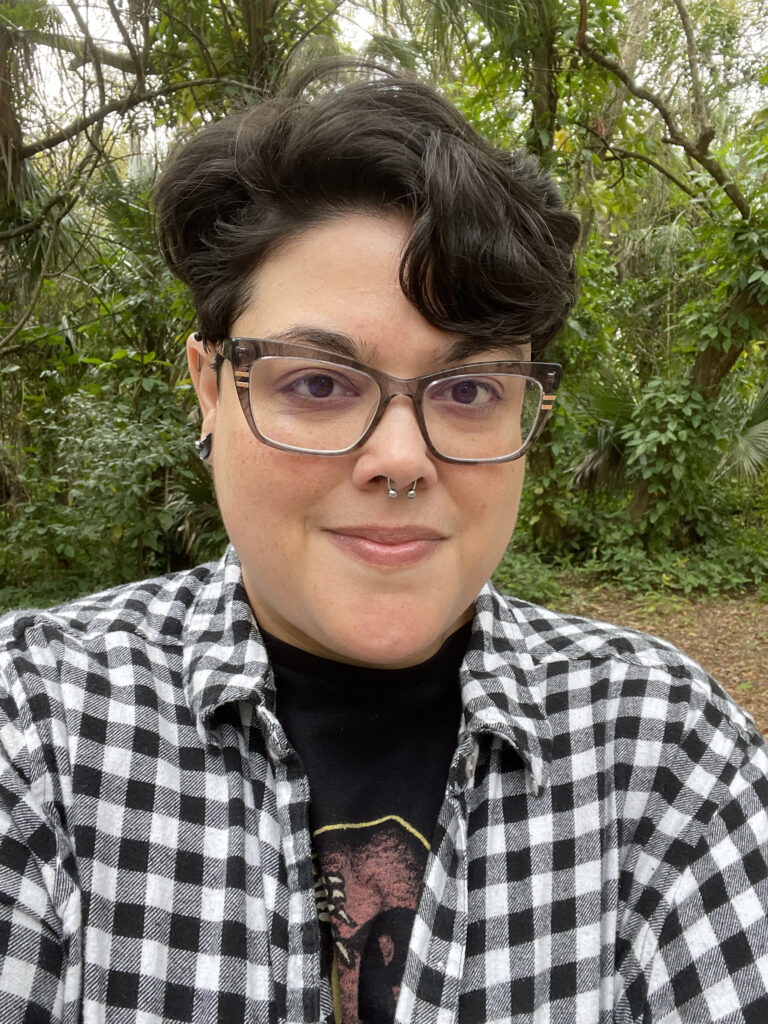 Tate N. Oquendo is a writer and visual artist that combines these elements to craft multimodal nonfiction, poetry, and fiction, as well as translations of these forms. Their work can be found in literary journals like BOAAT, CutBank, DIAGRAM, and Gulf Stream, among others. They are the author of the hybrid memoir Telomeres, as well as six chapbooks, including their most recent works, Space Baby: Episodes I-III and The Antichrist and I, and the full-length poetry collection we, animals.
They have been serving the writing community for over a decade as a freelance editor, as well as volunteering time to several literary journals and presses, most recently as a Special Feature Editor for The Florida Review. They are currently an Assistant Editor for Sundress Publications, who published their most recently curated anthology, Manticore: Hybrid Writing from Hybrid Identities, in 2019.
They have also been working as a writing educator at the university level since 2008. Their current focus is the intersection between comedic and tragic narrative structure, which is the backbone of the undergraduate seminar they designed and currently teach at Full Sail University, along with other creative writing courses. Tate regularly shares expertise on pop culture works, comedic and tragic structure, editing, publishing, and queer and disability literature, at local, regional, and national writing conferences, and has just been chosen as a 2022 Zoeglossia Fellow.
Interviews
Podcasts